About us
We believe the best memories in life should be celebrated. We wanted to find a way to encapsulate the most beautiful moments through affordable gifts, and give our customers the opportunity to include a personal touch.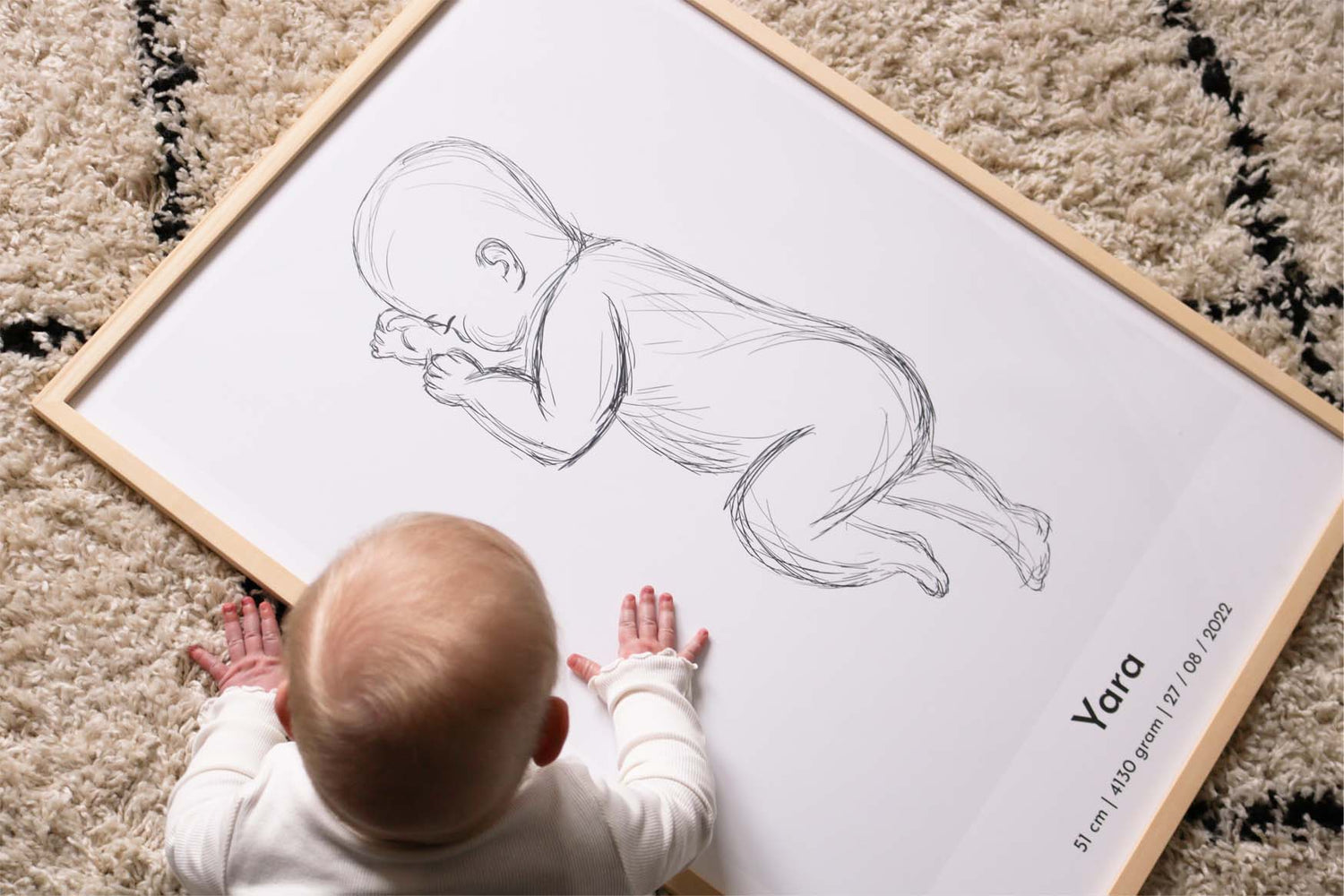 Our mission
We're deep believers in celebrating moments, milestones and achievements. We also think they deserve to last forever, which is exactly what happens when you preserve them with our customized wall prints. Whether it's a gift for a loved one or a well-deserved treat to yourself, we're dedicated to making that moment as special as possible.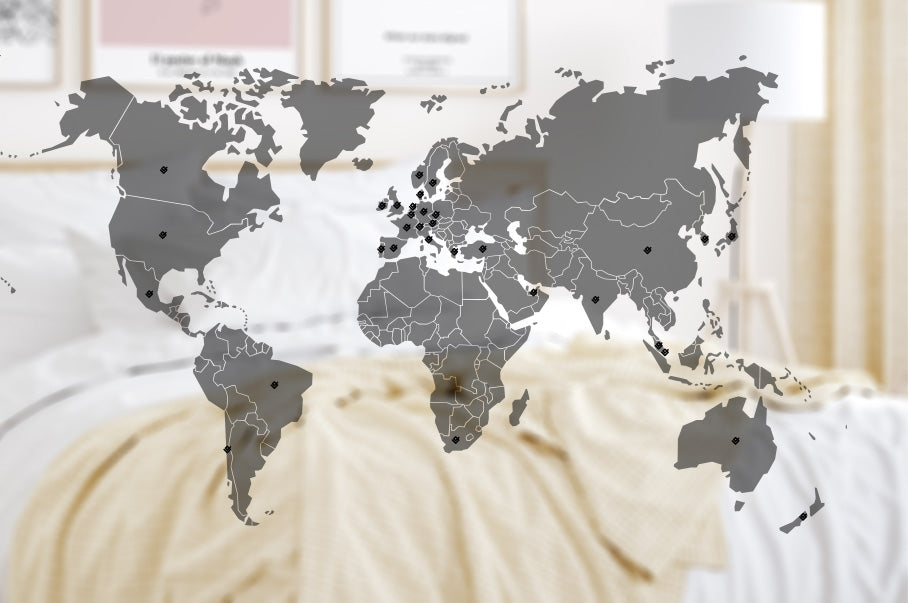 Global, sustainable production network
We create prints that last a lifetime by using high-quality, FSC-certified paper and incredibly strong plexiglass frames designed to survive all the knocks and bumps of daily life. To further reduce our carbon footprint, we work with local printing partners in 33 countries and reduce delivery emissions by up to 65%.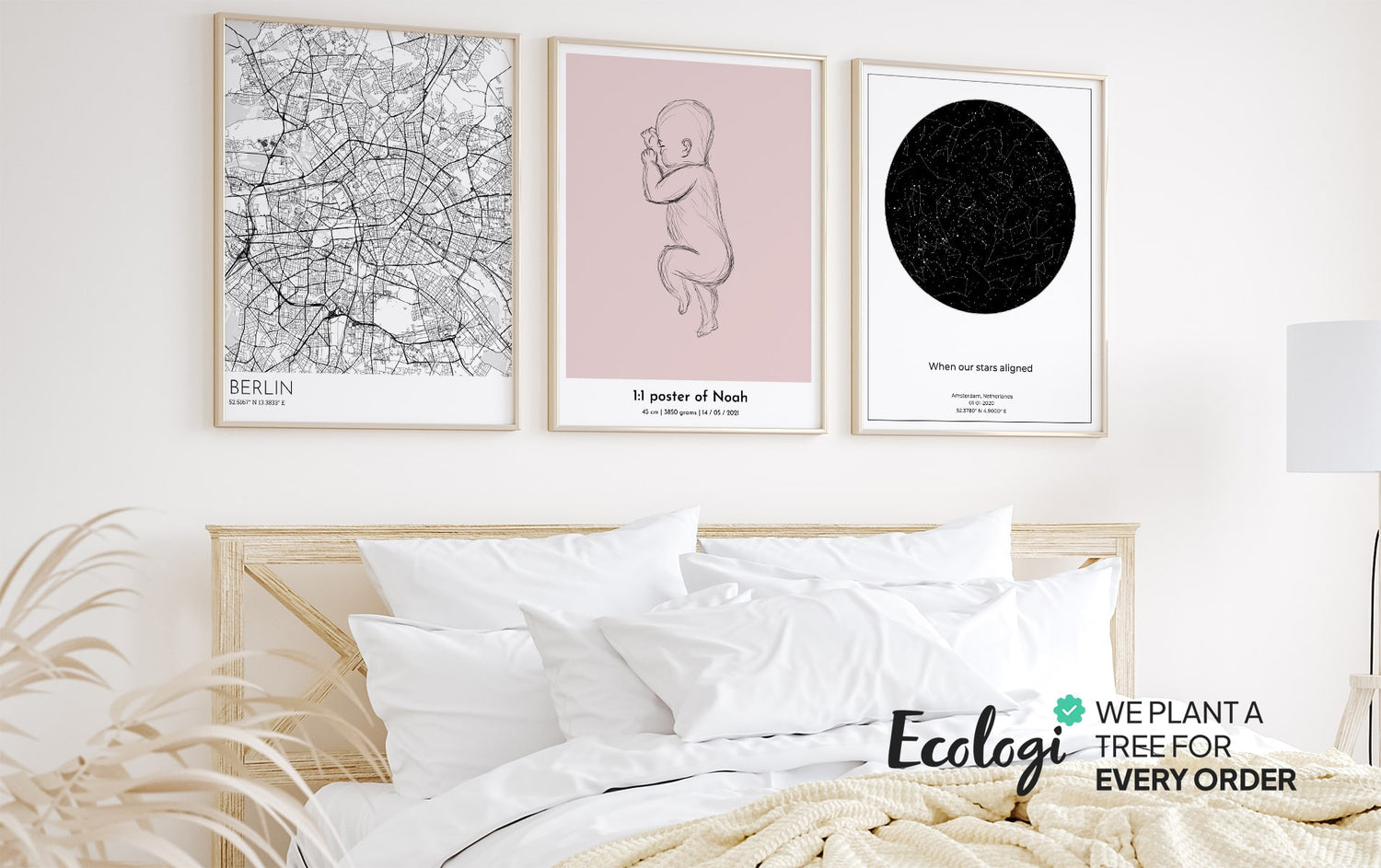 A tree for every order
Together with our sustainability partner Ecologi, we plant a tree for every order. Over 40.000 Ecologi members have worked together to fund the planting of over 60 million trees, resulting in the avoidance of 2.5 million tons in emmisions of CO2.
Read more on the website of Ecologi
Read our reviews
We're incredibly proud of every gleaming review we've received so far!